As the Gardener's World programme notches up its 50th anniversary, we take a look at the presenters who have shaped our gardens over the years.
Percy Thrower MBE VMH
The son of a Head Gardener, Percy's career took him from Windsor Castle to Sandringham via Leeds Parks and finally to Shrewsbury, when he became the youngest Parks Superintendent in his early 30s. He passed the RHS General Exam while at Leeds and passed on his knowledge in the Dig for Victory campaign during WW2. He created the famous Blue Peter garden for the BBC and is credited as being the first "celebrity gardener". He was awarded the Royal Horticultural Society's Victoria Medal of Honour, the highest honour they can convey. His garden at the Dingle in Shrewsbury lives on in his memory and looks much it did when he lived there.
Arthur Billitt
An experienced gardener, Arthur fronted GW from his home at Clack's Farm in Worcestershire, which he ran with practical precision. He was famous for his large, neatly-planted beds and straight rows of vegetables.
Peter Seabrook MBE VMH MHort (RHS)
Peter sold flowers from his garden to fund his early training and slept in a van as he toured regional flower shows. Trained as a florist during his National Service, he passed the RHS qualification NDH (later MHort) at Writtle College in Essex. He was involved with setting up early garden centres and has hosted several television shows as well as GW, including Chelsea Flower Show coverage and the Victory Garden in the USA for over 20 years. Peter has written a column for the Sun newspaper for over 40 years.
Geoff Hamilton
Geoff began helping out in nurseries during his school holidays and then attended Writtle College in Essex, where he passed NDH (later MHort) with distinction. He became a nurseryman and landscape gardener, then opened his own garden centre near Kettering before beginning a writing career that saw him become Editor of Practical Gardening magazine, where he emphasised the benefits of organic gardening. Geoff wrote several very popular books, including the best-selling Ornamental Kitchen Garden. Ever willing to admit mistakes and failures as well as successes, he was hugely popular and could cause a sell-out by Saturday lunchtime if he mentioned a plant on Friday night's programme.
Geoffrey Smith
The son of a Head Gardener, Geoffrey spent six years after leaving school helping his father at Barningham Park before studying horticulture at the Yorkshire College of Agriculture & Horticulture (now Askham Bryan College). At 26 he was appointed Superintendent of the Northern Horticultural Society's Gardens at Harlow Carr, Harrogate. Geoffrey presented many programmes on television and wrote books to accompany them; his best known is probably Mr Smith's Flower Garden.
Alan Titchmarsh MBE VMH
Alan began as an apprentice gardener for Ilkley Council in West Yorkshire before studying City & Guilds Horticulture, National Certificate in Horticulture and finally a Diploma in Horticulture at Kew Gardens. He moved into television presenting on daytime shows and Chelsea Flower Show coverage, taking over from Peter Seabrook. This led to Gardener's World and the phenomenon of its time, Ground Force. Alan has written extensively for magazines, newspapers and many books, both gardening and fiction.
Monty Don
Monty studied English at Cambridge before forming a costume jewellery company with his wife. The collapse of the company led him to begin a new career writing and broadcasting. He admits he has no training in horticulture and his knowledge is purely from experience. He is passionately against the use of chemicals in the garden. He has presented several television programmes, including Holiday, and has written books to accompany them.
Toby Buckland
Toby trained in horticulture at Bicton College, Devon and Hadlow College in Kent where he studied Landscape & Amenity Management. He spent time working at the University of Cambridge Botanic Garden. He now has a garden centre at Powderham Castle in Devon and runs a successful garden show every year. Toby became lead presenter on GW until Monty Don returned from illness and now presents Chelsea Flower Show coverage.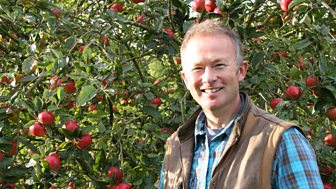 Alys Fowler
Alys studied horticulture with the RHS and at Kew Gardens before becoming a journalist for Horticulture Week magazine and then a researcher on GW. She took over as Head Gardener at the GW Berryfields garden and presented the programme with Toby during Monty's absence. She has written several books and contributes regularly to magazines.
Joe Swift
Joe trained in Garden Design at the English Gardening School and, as well as presenting on television, he works with a garden design and build company. His father is actor Clive Swift (long-suffering husband of Hyacinth Bucket in Keeping Up Appearances) and his uncle David Swift (Drop the Dead Donkey).
Carol Klein
Carol trained as an art teacher and taught at several schools before settling in Devon and opening a plant nursery, Glebe Cottage Plants, which has since closed. She has presented several gardening programmes for the BBC and as well as producing several books, she writes for magazines and newspapers.
Rachel de Thame
Rachel trained in ballet at the Royal Ballet School and then studied Drama and Art History before becoming a model. She was encouraged to try acting but decided not to pursue it as a career and turned instead to gardening. She took two courses at the English Gardening School and became a presenter of GW. Rachel has presented other gardening programmes and is a regular on the coverage of Chelsea Flower Show. She has written several books and contributes to magazines.
Adam Frost
Adam began his career in a Parks department in Devon, then trained as a landscaper and worked with Geoff Hamilton at his Barnsdale garden. He has since won several Gold medals at the Chelsea Flower Show. He was involved with setting up a scheme with Homebase to prepare their trainees for the RHS Level 1 exam and he is an RHS Ambassador. He also runs a landscape contracting company.
Nick Bailey
Nick trained in horticulture at Hadlow College, Kent, and went on to gain a first class Honours degree in Landscape Design at Greenwich University. He has managed gardens in the UK and abroad, most recently the world-famous Chelsea Physic Garden. Nick has worked in many sectors of horticulture, written several books and he has also written for both magazines and newspapers. In 2016 he designed a medal-winning garden at the Chelsea Flower Show.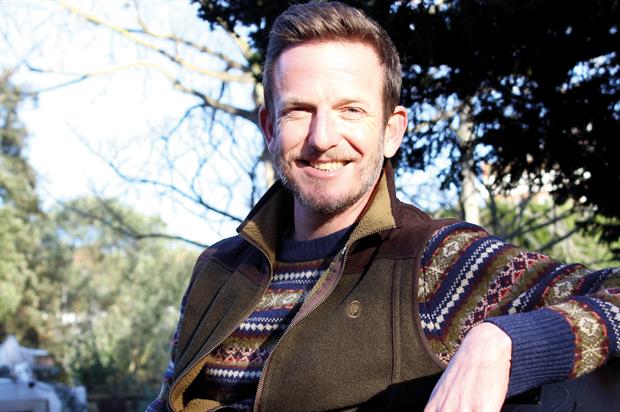 Contributing presenters over the years have included:
Chris Beardshaw
Chris trained in horticulture and then gained an MA in Landscape Architecture. He has won several RHS Gold medals and his attractive gardens are always popular with visitors. Chris has written several books and is now a regular presenter on the popular BBC2 Beechgrove Garden programme.
Nigel Colborn
Nigel trained in Agriculture, but has become a familiar face of gardening, presenting GW for many years as well as several other TV programmes and appearing as a panellist on Gardener's Question Time. He has written nine books and has a weekly column in the Daily Mail.
Bob Flowerdew
Known for his long plaited hair, Bob is a farmer's son from East Anglia and a passionate proponent of organic gardening. He graduated in Financial Management and runs a consultancy landscape service. He has appeared in many television programmes, radio's Gardener's Question Time and written several books on his gardening methods.
Diarmuid Gavin
Diarmuid studied horticulture in Glasnevin, Ireland and came to prominence with his Gold-winning "Irish Sky Garden" at Chelsea in 2011. His quirky designs at Chelsea always attracted attention and he appeared on several television programmes. He runs a garden design company.
Pippa Greenwood
Pippa trained as a botanist at Durham University and then gained an MSc in Crop Protection at Reading University. She ran the Plant Pathology department of the RHS at Wisley Gardens, Surrey for 11 years. She has written many books and was a regular on GW for many years. She now appears on radio's Gardener's Question Time.
Roy Lancaster CBE VMH
Roy has devoted his entire life to the study of plants, whether as the first Curator of the Hillier Arboretum (now the Sir Harold Hillier Gardens), as a presenter of GW and Gardener's Question Time or as a plant hunter on expeditions all over the world. He is the UKs greatest living plantsman.
Gay Search
Gay presented GW with Geoff Hamilton and had her own series, Front Gardens, known as the first of the "makeover" type of programme. Her love of gardening began when she took on a new house with a large garden and began growing multiple kinds of vegetables. She wrote several books.
Andy Sturgeon
Andy studied horticulture at the Welsh College of Horticulture and has worked at the RHS Gardens at Wisley, Surrey. He is now known as an award-winning garden designer with several Chelsea Gold medals and a Best in Show. He has written four books and runs a successful garden design company.
Anne Swithinbank
Anne trained at the Royal Botanic Gardens, Kew and worked as Glasshouse Supervisor at the RHS Gardens Wisley, Surrey. She was a regular presenter on GW for five years. She has written several books, contributes to magazines and appears regularly on Gardener's Question Time.
Christine Walkden
Christine studied horticulture at the Lancashire College and Writtle College, Essex before working at Wakehurst Place, where the seedbank of the Royal Botanic Gardens, Kew is held. She moved into writing and lecturing, producing a regular column for Amateur Gardening magazine and several books. She has presented several programmes and is a regular on BBC's The One Show and radio's Gardener's Question Time.
James Wong
James studied for a Business degree at Bath University before doing a one-year Masters in Ethnobotany at the University of Kent in Canterbury. He has presented programmes including recent coverage of the Chelsea Flower Show and has won awards for gardens designed at both Chelsea and Hampton Court Flower Shows. He has written several books and contributes to magazines.